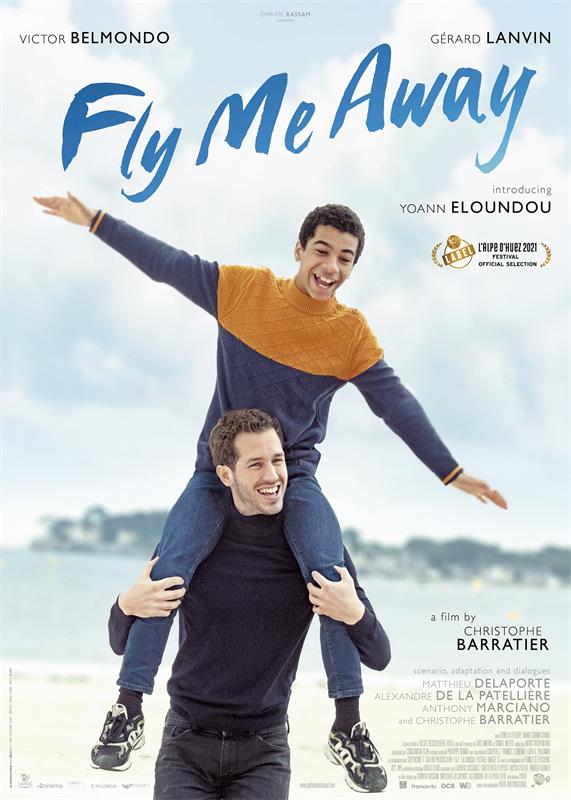 AUSTRALIAN PREMIERE
FAMILY, COMEDY, DRAMA / FRANCE, ITALY / 2020 / 91 MIN / CTC
Inspired by a true story, Fly Me Away is a feel-good movie full of humanity, from Christophe Barratier, Director of the classic French film The Chorus.
Thomas (Victor Belmondo, Sweetheart, AF FFF20) spends his nights in clubs and his days in bed having dropped out of university and living off his father's wealth. That is until his father, Dr. Reinhard (Gérard Lanvin), fed up with his son's escapades, cuts him off completely and forces him to take care of one of his young patients.
Marcus is twelve years old and lives alone with his mother. Born with a serious congenital disorder, he divides his time between a reception centre for sick children where he goes to school and repeated stays in hospital. This encounter will disrupt their lives and change them both, profoundly and forever.
Fly Me Away perfectly captures the balance between tears and heartwarming laughter, as this unlikely pair forms a brotherly bond that is made all the more convincing by Eloundou's mature performance which brings the film's deep emotion to life.