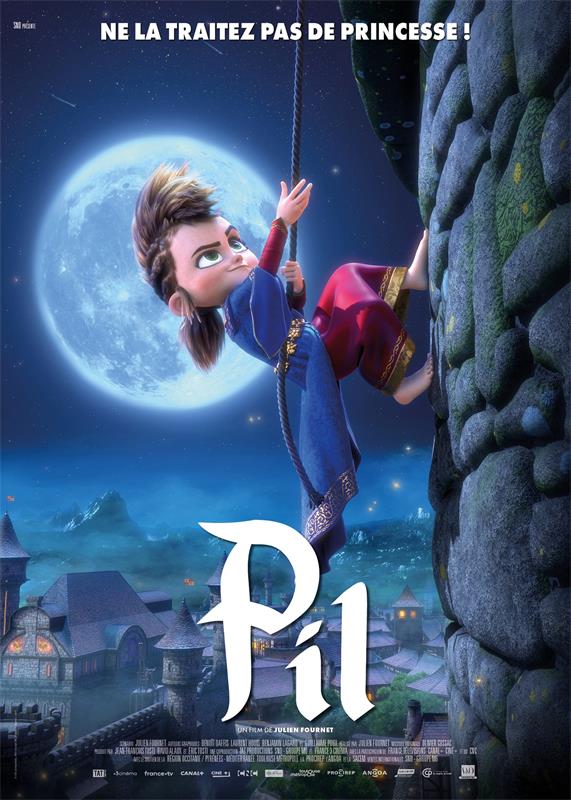 AUSTRALIAN PREMIERE
FAMILY, KIDS COMEDY, ANIMATION / FRANCE / 2021 / 89 MIN / PG
Pil's Adventures tells the story of a little orphan girl, living on the streets of the medieval city, Roc-en-Brume. Alongside her three pet weasels, she survives by stealing food from the castle of the sinister regent Tristain, who has overthrown the King.
One day, to escape the guards who are chasing her, Pil disguises herself by putting on a princess dress. From there she embarks on a mad and delirious quest with Crobar, a big clumsy guard who thinks she's a noble, and Rigolin, a crackpot young jester, to save Roland, the rightful heir to the throne, who has been cursed and magically transformed into a cat/chicken hybrid.
From the Cursed Forest to the were-unicorn's lair, Pil and her unlikely companions will live the greatest adventure of all and find the family they never had. With many twists and turns, their quest turns the whole kingdom upside down and teaches Pil that nobility can be found in all of us. Humour, adventure and magic are at the heart of this family film animation.