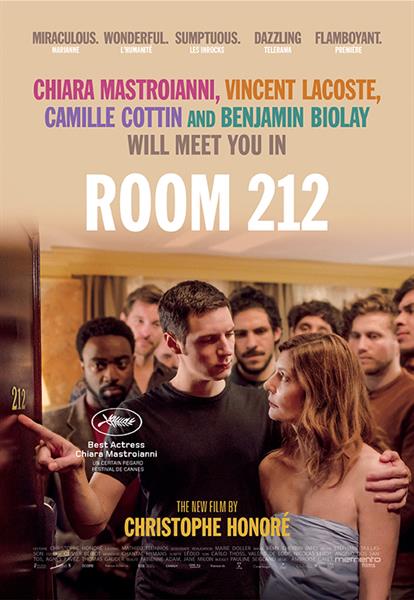 AUSTRALIAN PREMIERE
COMEDY, DRAMA / FRANCE, LUXEMBOURG, BELGIUM / 2019 / 90 MINS / MA15+
Romantic comedies about love and fidelity are as iconic to French cinema as the pain au chocolat is to the pâtisserie, and the glorious new film from the multi-talented Christophe Honoré (Love Songs, Inside Paris), paying homage to the classic musicals of Jacques Demy, is positively delicious.
Maria (Chiara Mastroianni, in a bravura performance that won her the Un Certain Regard Prize for Best Actress at Cannes) is a formidable university professor, whose stale marriage of two decades has seen her seek out affection elsewhere. After their latest squabble, Maria checks into a hotel directly across the street from their apartment. Article 212 of the French civil code states spouses "owe each other respect, fidelity, support and assistance", so it's no coincidence that the room she's allocated bears this number.
Magically, Maria is given much more than a bird's eye view of her home; she's able to scrutinise not only her husband (played, in a delectable piece of casting, by the actress's own ex, Benjamin Biolay) but scenes from their marriage. The arrival of some unexpected visitors from their past complicates things further: they also have opinions, and plan to share them…
Funny, sexy and impeccably performed, there's good reason this film drew ovations at Cannes and the best reviews of Honoré's career. It's a delight!
French with English subtitles.